ODAC Install
Oracle Database Access Components (ODAC) 12.2.0.1.0 Installation¶
Unzip the Oracle installation files to a folder on your desktop or preferred location. Select Setup.exe application
Tip
It is good practice to always right click on setup files and select run as administrator, even if you have admin rights.
Step 1 - Select Product Languages¶
Select your preferred lanuguage and then select next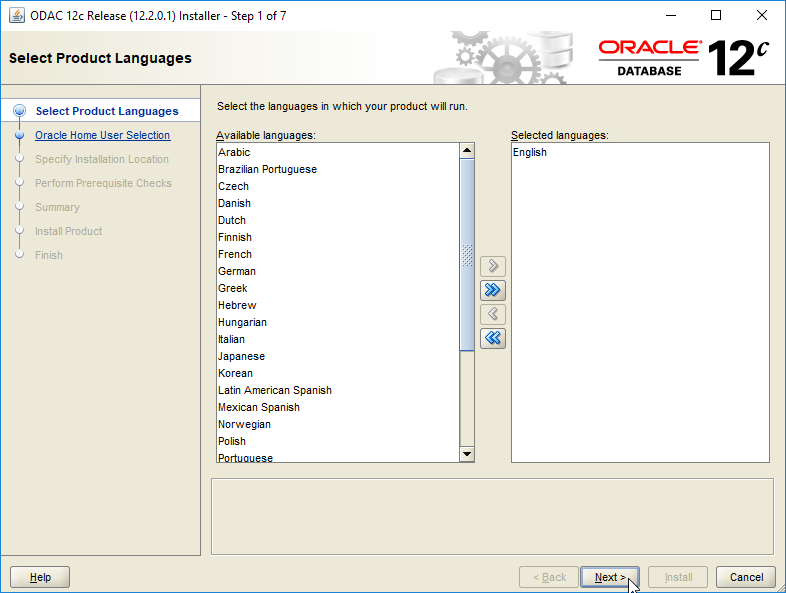 Step 2 - Specify Oracle Home User¶
Select the default option and Use Windows Built-in Account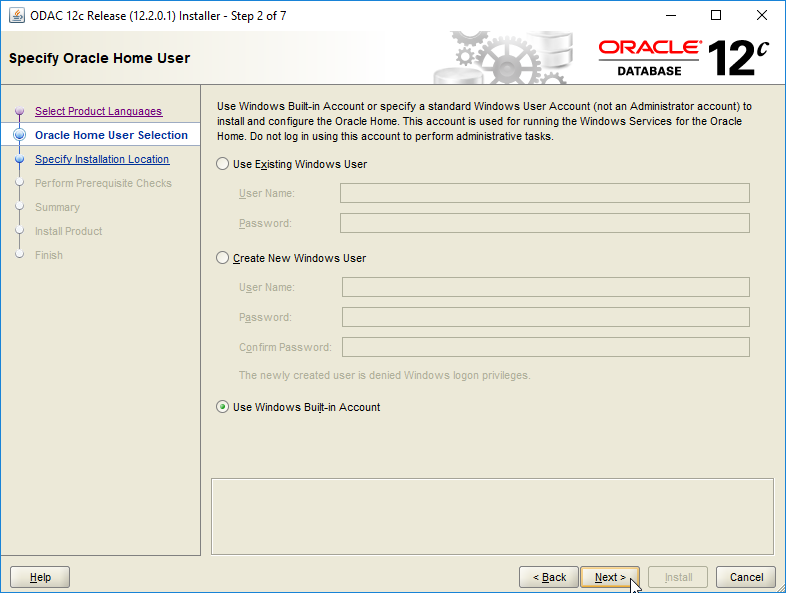 Step 3 - Specify Installation Location¶
The Oracle Base and Software location should be the same as step number 3 when you installed the Oracle Client. You will need to manually select the proper software location. This directory usually ends with client_1 if there are no other installs of the Oracle Client. Use the drop down menu to select the proper directory.
Warning
Install in the same Oracle base and Software Location directory as the Oracle Client Installation step 3 (link to section for reference).
Danger
Failure to install in the same location will result in a failed configuration of the ODAC.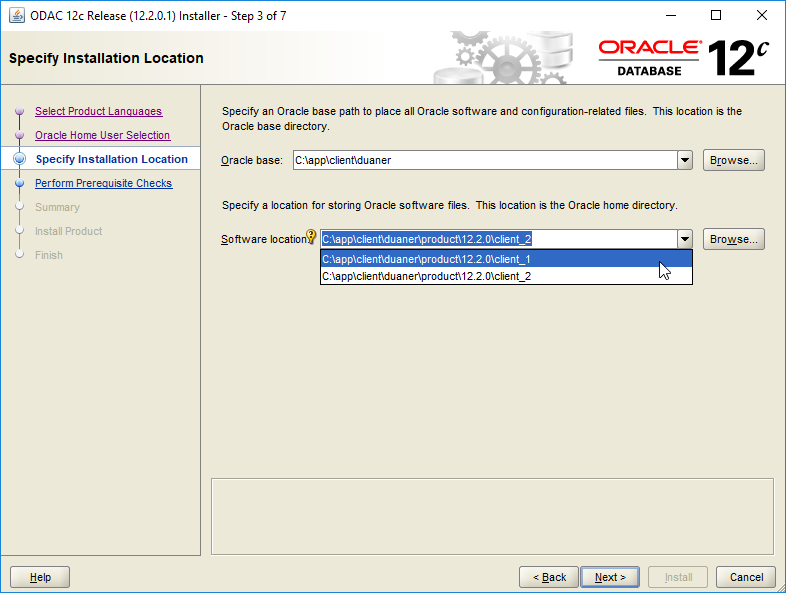 Step 4 - Available Product Components¶
Leave the default options and select next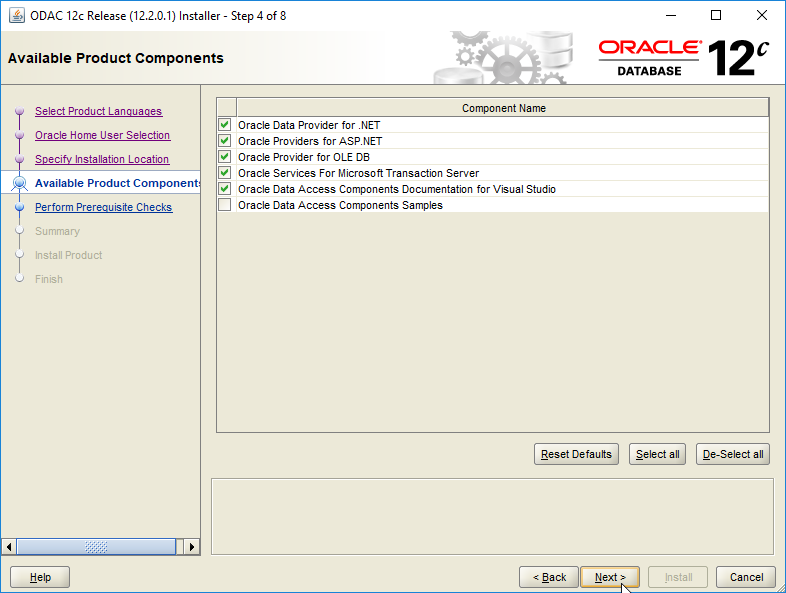 Step 5 - ODP.NET (Oracle Data Provider for .NET)¶
Select the checkbox to configure ODP.NET
Warning
Failure to select the checkbox will result in a failed configuration of the ODAC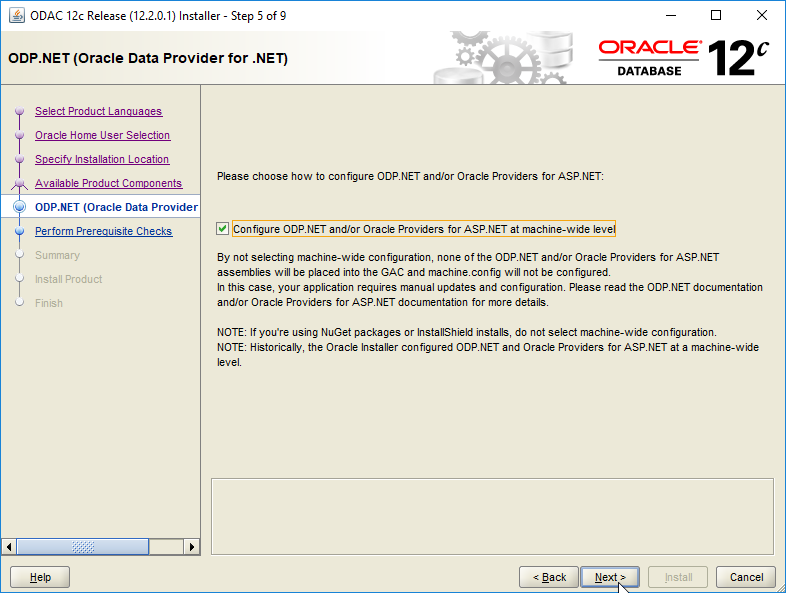 Step 6 - Perform Prerequisite Checks¶
Oracle verifying that the target environment meets minimum requirements. This can take some time.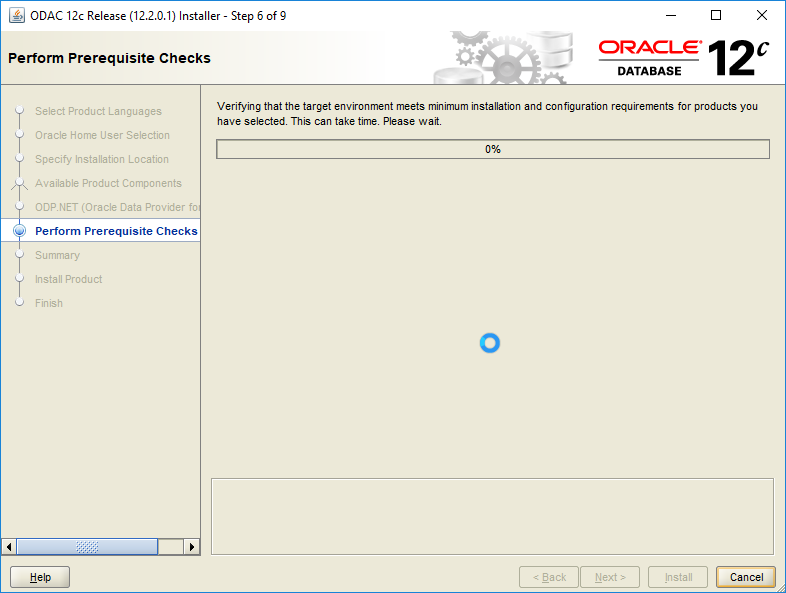 Step 7 - Summary¶
Tip
You can Save Response File before selecting Install. You can use this file for a silent install. This is useful if you are a system administrator and have to install the Oracle Client on many user stations. Learn more at Oracle docs.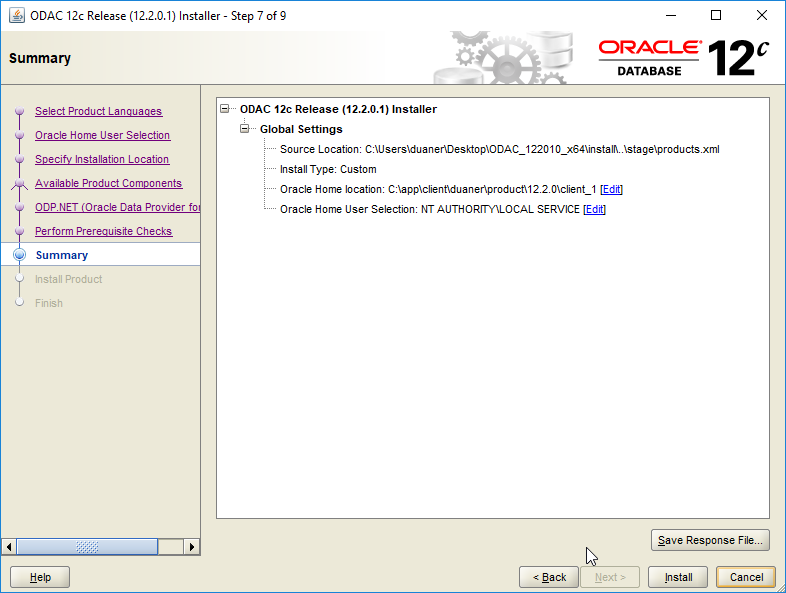 Step 8 - Install Product¶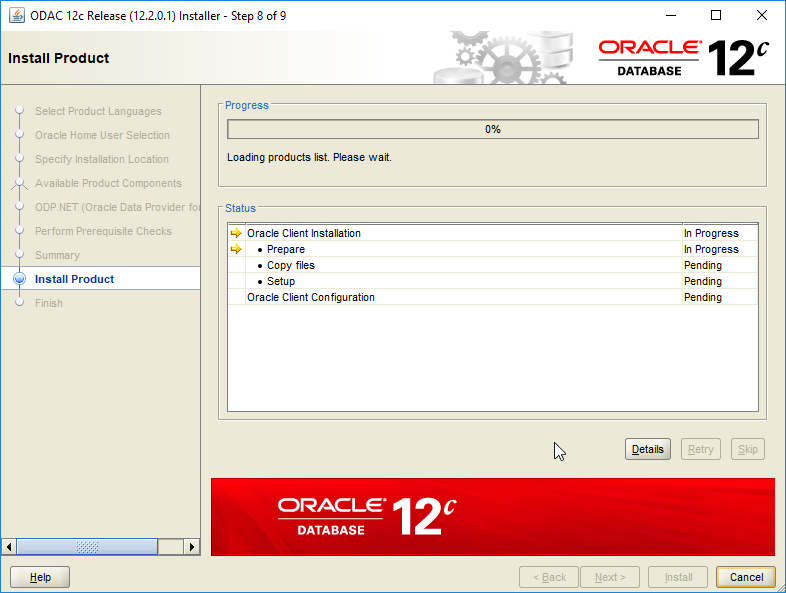 Step 9 - Finish¶
That's it, you're all done! There's no need to run the scripts noted. Select close, we're ready to setup our client to connect to the database server.