Install Key Drivers¶
USB key drivers should be installed automatically during the installation of any of our products. Occasionally the drivers may fail to install. In those cases you will need to manually install the key drivers as outlined in this document.
Verify Key Drivers¶
An error of Security Device Not Found may be caused by missing USB key drivers.
There are two ways to verify if the USB key drivers were installed.
Device Manager¶
Open the Windows Device Manager by searching for it on the taskbar.
Under your PC name you should see a 1-wire device listed. If you see the 1-wire device, then your driver is installed and the device should be working properly.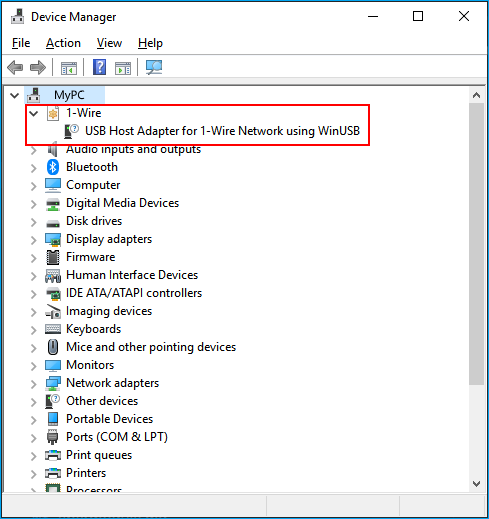 If the 1-wire isn't listed, you will see an Unknown Device listed under Other devices. Sometimes it will be listed under Universal Serial Bus Controllers as Unknown Device.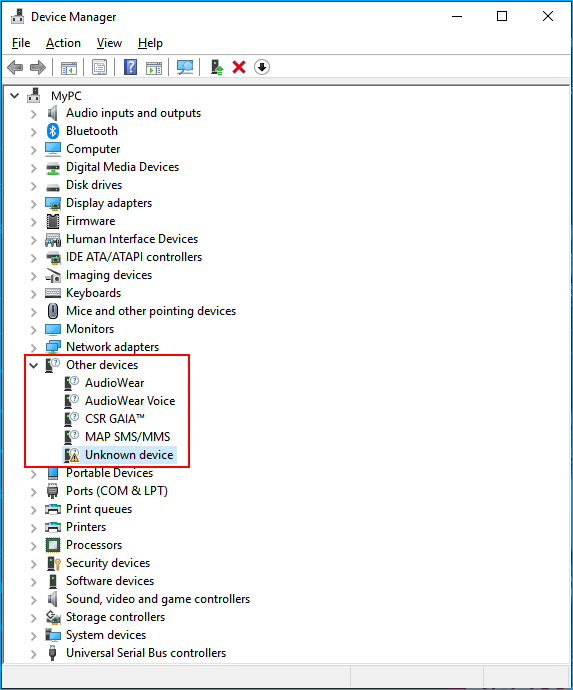 If the 1-wire driver isn't listed than you should follow the procedure below and manually install them.
Control Panel¶
From the Windows Control panel Installed Programs you will see the 1-wire driver listed as 1-Wire Drivers along with a version number.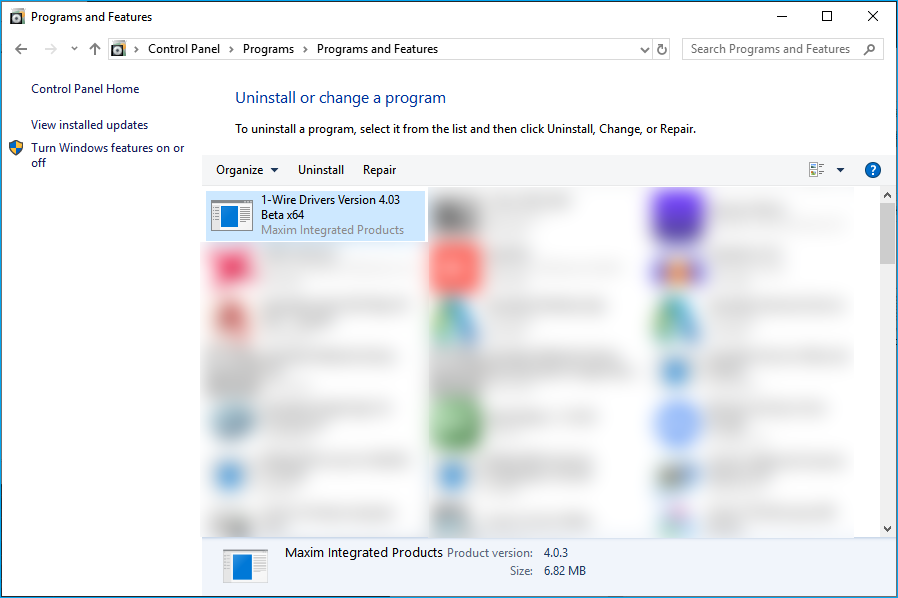 If the 1-wire driver isn't listed than you should follow the procedure below and manually install them.
Install 1-wire Drivers¶
Select Key Drivers program¶
From the Windows Start button (Windows key), scroll down to Lode Data Corporation. Expand the menu and select Install Key Drivers.
1-Wire Drivers Setup¶
Select Next.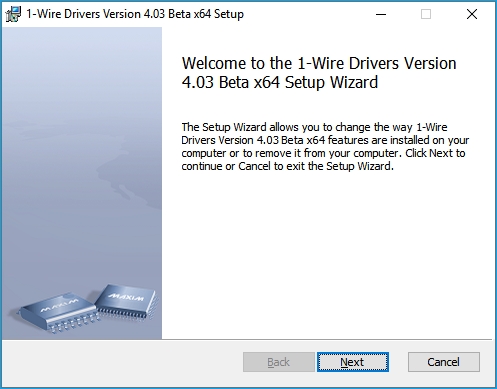 License Agreement¶
Agree to the 1-wire License Agreement, Select Next.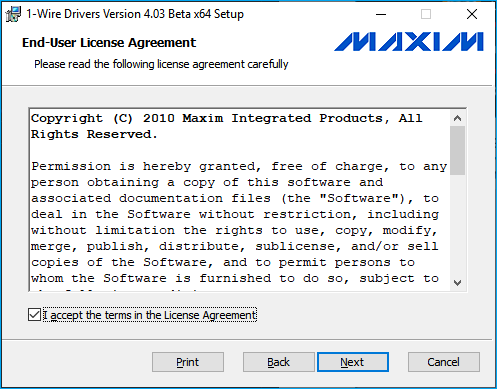 Installation Location¶
Confirm the 1-wire installation location, Select Next.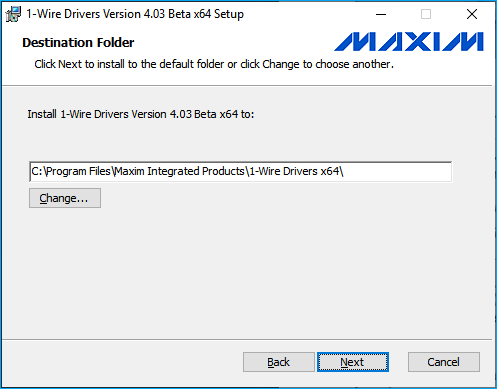 Unplug USB Device¶
Unplug the USB device, Select Install.
Windows UAC¶
You may be prompted by Windows User Account Control to allow the program to be installed. You may need administrator privileges to continue.
Allow UAC and select Yes.
Trust & Install¶
Select Install for the Maxim Integrated Products 1-wire driver. If you want to add this vendor as a trusted party select Always trust software from....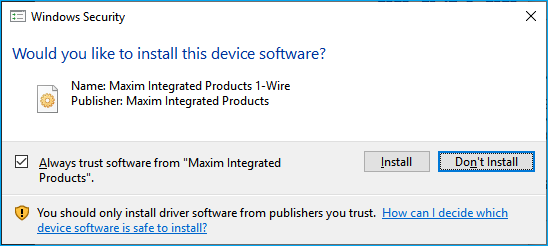 Finish¶
Select Finish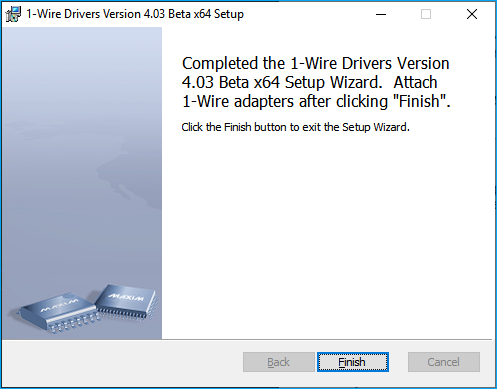 Plugin¶
Plugin USB device and verify that the computer now recognizes the key using the methods explained above. You can also just try to launch the Design or Drafting Assistant programs to verify the Security Device Not Found error is resolved.
Reboot may be necessary
In some cases the changes may not take effect until the computer is rebooted.